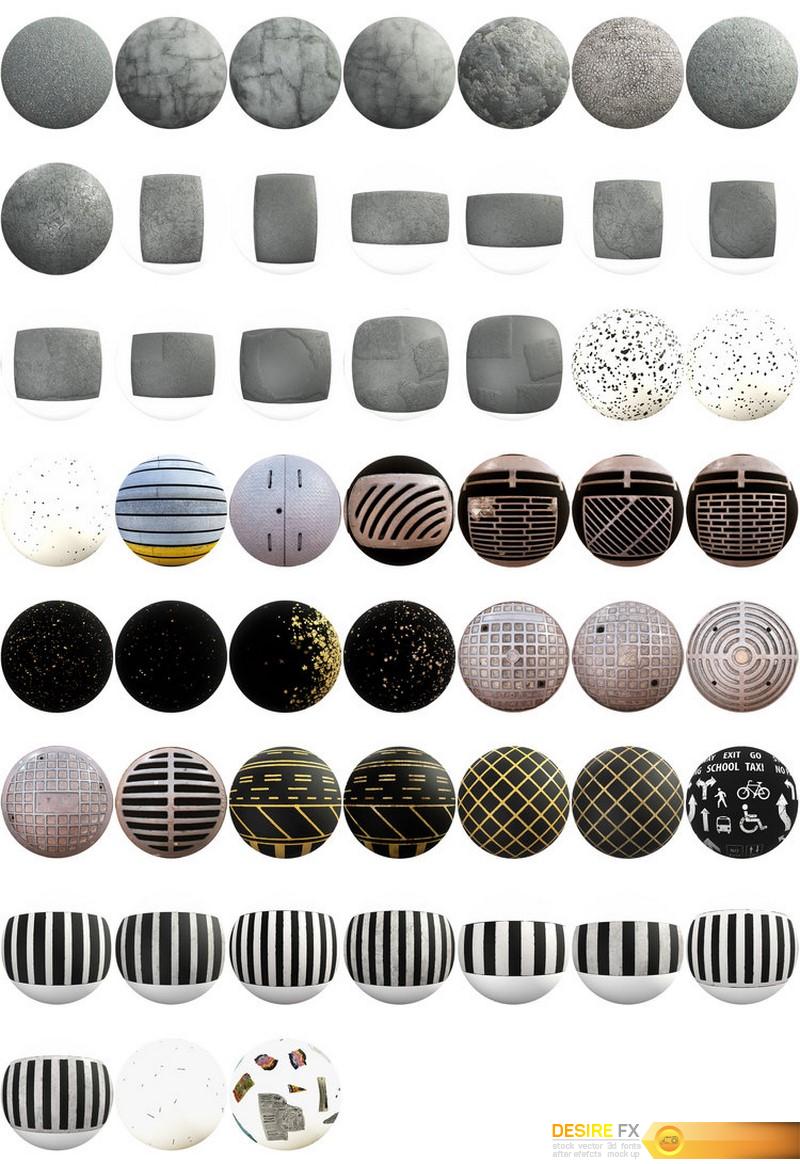 Poliigon New Street Collection
All available in super high-resolution, with all the necessary normal, displacement and roughness maps included!
Plus, separate road elements
If you're trying to build a city, carpark or back alley, you often need a custom road. So we've included each individual element, already alpha masked and ready to craft into something new
Bonus: Sidewalks
Did you think we'd just hand you some road textures without thinking about sidewalks? Of course not!
Since no road is complete without a sidewalk, we also photoscanned 16 common sidewalks…
And digitally created 6 different tactile pavements
DOWNLOAD FROM SYNCS.ONLINE Part-1
DOWNLOAD FROM SYNCS.ONLINE Part-2
DOWNLOAD FROM SYNCS.ONLINE Part-3
DOWNLOAD FROM SYNCS.ONLINE Part-4
DOWNLOAD FROM SYNCS.ONLINE Part-5